---
Do you wanna build a snowman?  (No snow or frozen fingers required!)
---
Winter Wonderland Magical Snowman Sessions are designed to capture some of your very favorite cold weather memories.
From the creators of The Boise Santa Experience, Cherished Images at The 8th Street Studio brings you a magical new way to experience winter fun, any time of year!
---
Initial captures are photographed against a plain background in the comfort of our warm and cozy studio.
Award-winning artists will digitally handcraft an extra special surprise by adding the snowman and other winter elements.
You get an heirloom quality wall portrait to be treasured for years to come.
---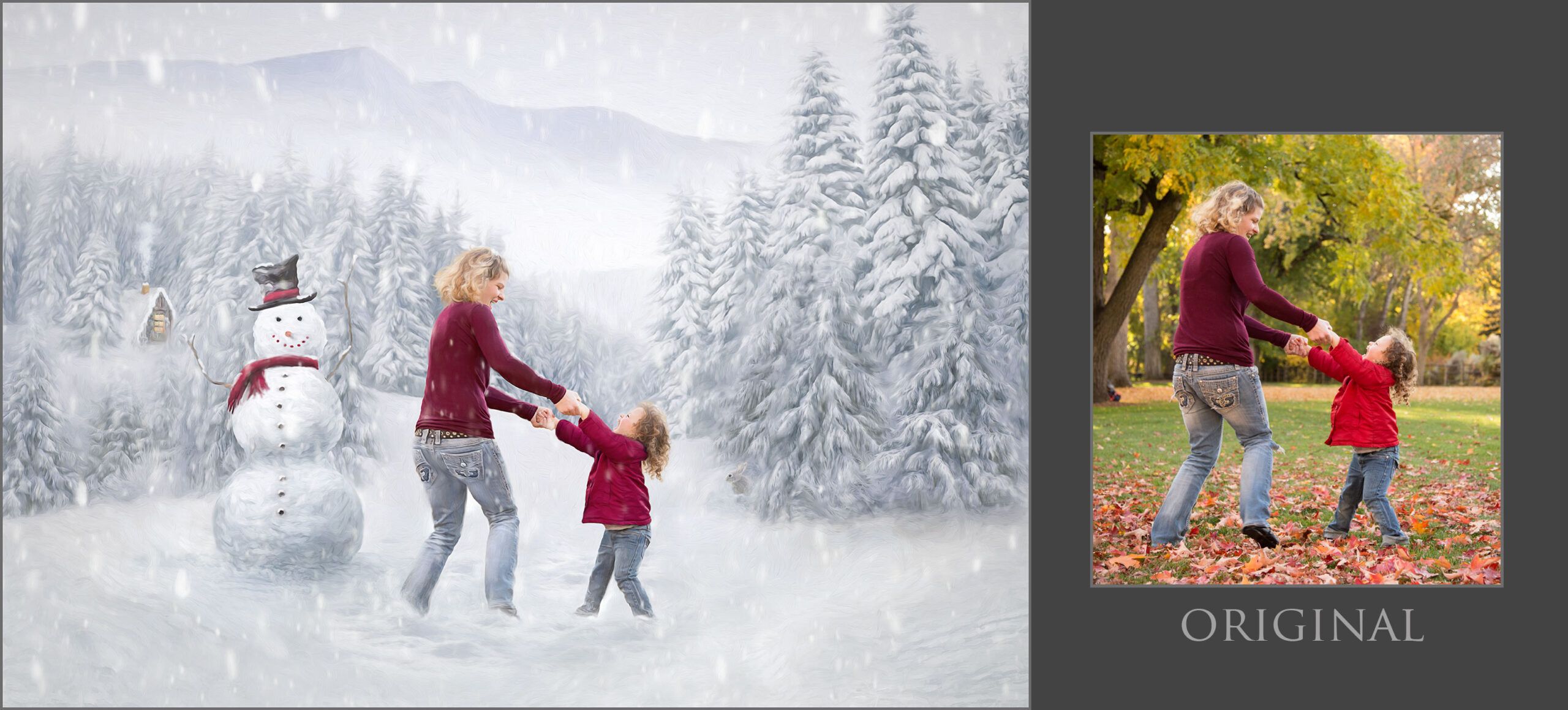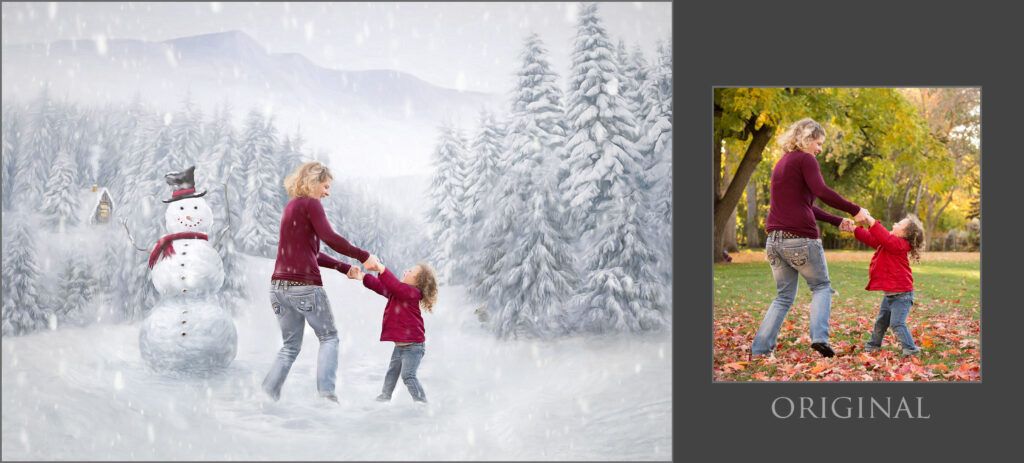 ---
Playtime = Quality Time!
---
Children and families alike will enjoy these super fun and interactive sessions.
With a little planning, and a lot of imagination, you can have memories that warm your heart!
Not creative?  No worries!  We have all the imagination that you need.  We're here to help you every step of the way.
---
Cherished Images offers an exclusive promise of quality on every piece of art produced.
We know you will LOVE it!
---
Due to the custom nature of the photography and the extensive digital artwork required, a retainer towards your wall portrait is required when reserving your session.
Framing, albums, gift portraits, and custom greeting cards are also available, as accessories to your custom painting.
---
P.S. Do you already have a digital image that you think would be perfect for this project?  We'd be happy to look at it and discuss the possibilities!
---
Schedule your very own Winter Wonderland Magical Session and artist commission by calling the studio at 208-331-2288.